Latest news videos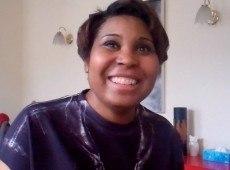 Nicole Tshumba, aka Nitshu, has a passion for painting faces, eyes, and smiles. She sometimes calls her work crazy but the results have landed her an exhibition at The Brick Lane Gallery, East London. Her wall of work will be showing from 5th – 15th February, with a preview on the 4th
Filed Under: Entertainment, Front Page, The Mix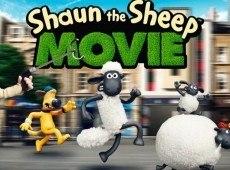 Aardman has created a great fun family film. The characters are adorable with amazing animation. Shaun decides to take a day off and ends up in the city. He gets more action than he bargained for! Don't miss the trailer
Filed Under: Front Page, Trailers
A campaign has been launched to raise £250,000 to save Bampton's 400year-old building used as a location in ITV's Downton Abbey drama. Hugh Bonnville has given his support to help save the building that's had its stairs removed and in desperate need of repair
Filed Under: England, Front Page
films flicks movies pictures films flicks movies pictures films flicks movies pictures Catch up with all the great new movies coming up and award winning … Watch now
Casey Sleigh is winner of YNUKtv/Brunel student media award for Best Local News video. Her entry told the story of the need for counselling at Universities following the suicide death of a student at Brunel. Catch her winning video
Filed Under: England, Front Page, London
Congratulations! Kairit Kutt you are runner up in the YNUKtv and Brunel student awards. You submitted a video story about a Trans People conference at Brunel University which was a revelation for many of the students.
Filed Under: England, Front Page, London
Congratulations Katherine you are third in the YNUKtv and Brunel student awards! Your video story about the elderly and energy costs was an excellent insight into the problems of the silver generation.
Filed Under: England, Front Page, London
Like these? Receive regular updates in email by signing up below.
Movies and Entertainment
With festive season coming to an end you will find great entertainment as the movie scene unrolls in the UK. Catch some of the best films that will open the New Year in the Big Picture show
Leicester Square filled with joyous fans as they screamed for joy as stars arrived for great glitzy occasion. The Secret Service men in the film all wear hand-made tailored suits except for rooky "Eggsy" who is more comfortable in a tracksuit. Hits cinemas January 29
The first trailer for spy thriller Kingsman The Secret Service has been released. It gives us a glimpse of the story of a veteran MI6 agent who recruits a promising young street kid. The weapon room is a winner with the new guy. In UK cinemas 13 February 2015 – Catch the trailer
YNUK.TV award
STUDENT MEDIA AWARD - 2014 Congratulations Casey Sleigh! YNUKtv and Brunel University are pleased to announce that Casey Sleigh is the winner of the Best Local News award for 2014. As … Read more...
Top 5 News Videos
The Top 5 News Videos below, is a list where you will see the results of  hits and visits taken from viewers counts monitored by our You Tube channel.  Take a look at what has emerged and watch the … Read more...