Latest news videos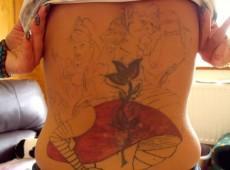 Public being warned against using illegal tattooists – scratchers. According to Chartered Institute of Environmental Health the risk of disease is high because of contamination. They also say Local Authorities need more legal power to crack down on the unhealthy practice.
Filed Under: England, Front Page
Some of the best boxing will be seen in the final at the Emirates Arena, Friday March 28. About 5,000 expected to watch the biggest championships of their kind to be hosted in Scotland,
Filed Under: Front Page, Scotland, Sport
It is said that the Pope wants to keep the meeting informal and will invite her to his simple bed and breakfast accommodation he has at the Vatican. The Queen is happy for the trip to be informal on April 3
Filed Under: Front Page
New films have been added to the rundown.  Don't miss out on taking a look at the latest movies about to hit cinemas in the UK Take a seat, grab some … Watch now
Congratulations media student Amanda Stringfellow – you were commended in the YNUKtv and Brunel University community news award 2013 held December 10
Filed Under: England, Front Page, London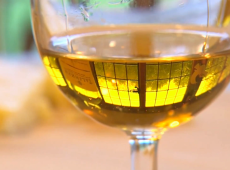 Try this radical idea of nibbling cheese with a huge glass of whisky. This imaginative mix is the idea of Rebecca Dunphy who created the new taste for those who love their cheese and their whisky. Watch how it's done
Filed Under: Front Page, Life & Style, Scotland, South East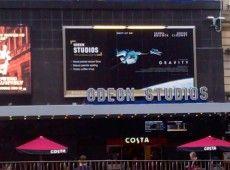 Are you influenced by film awards when you go to the movies or do you choose what you want to see when planning a visit to the cinema. Either way viewing habits are changing
Filed Under: Entertainment, Front Page
Like these? Receive regular updates in email by signing up below.
Spring is in the air for cinema-goers everywhere as March promises to be a magical month at the movies!! Watch the Big Picture for the rundown of the best films that will hit the cinemas across the nation
They are out on the big wide road and they can travel at any fast speed they like for the film cameras. The guys are in their element. Watch the filming in action and their reaction to fast driving.
It's Groundhog Day for sci-fi nerds and, insists Edge of Tomorrow's director, will thrill Tm Cruise fans and haters alike. Catch the trailer to see how he dies like '200′ times…
YNUK.TV award
STUDENT MEDIA AWARD -  YNUKtv and Brunel University are pleased to announce the Best Local News award for 2013 Congratulations Alan Selby.  Alan won the 2013 YNUKtv/Brunel University … Read more...
London Olympic 2012 Archive
CONGRATULATIONS TOKYO WE KNOW YOUR 2020 GAMES WILL BE BRILLIANT! Welcome to memories of 2012 Many in the UK were among the great sports people who took part in the London Olympics 2012 and just … Read more ...