Latest news videos
At Last! February 28 @ 6pm Local TV goes to air in the Birmingham region. Programmes dedicated to the community will be broadcast 24/7. News, sport, entertainment and children's shows will hit the screens of every home in the area. Watch on – FREEVIEW CHANNEL 8. Catch the video
Filed Under: England, Entertainment, Front Page, Midlands
Customers from near and far travel to The Golden Fish to buy their fresh fish and chips. Named as the best in the nation tourists are now making it a hot spot to visit as well as celebrities popping in. After a tasting ynuk.tv can say they well deserve the accolade.
Filed Under: England, Front Page, London, Northern Ireland, Scotland, South East, The Mix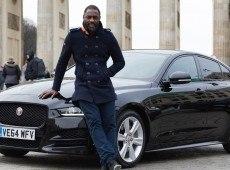 Idris Elba described the Jaguar as a great head turner. In his 750 mile journey he had chance to drop in at the National Theatre, the Spa racing track and meeting the legendary Martin Brundle. The video has captured more events during his exciting fast journey from London to Berlin
Filed Under: Front Page, Sport
films flicks movies pictures films flicks movies pictures films flicks movies pictures With the OSCARS still ringing in our ears coming up in March is the … Watch now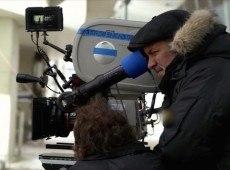 Taking on Bond was an easy decision. It has a story entirely driven by Bond – he's on a mission – on a hunt. The video has scenes set in London in M's office with Daniel Craig, Moneypenny and Q. It all looks exciting
Filed Under: Entertainment, Front Page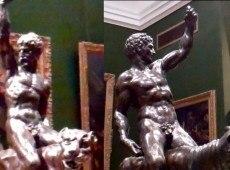 Crowds are visiting Fitzwilliam Museum where they can see two new bronzes of naked men said to be the work of Michelangelo. Some doubt it but according to international experts there is overwhelming evidence that says otherwise. Catch the discovery
Filed Under: England, Front Page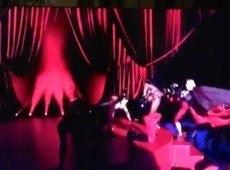 A huge audience at the O2 watched as Madonna fell backwards when her cape didn't open. She was guest performer at the Brit Awards so all eyes were on her. It was also her first performance in 20 years at the Brits
Filed Under: Entertainment, Front Page
Like these? Receive regular updates in email by signing up below.
Movies and Entertainment
This is Rihanna's first real big screen performance. She plays Tip a feisty girl whose mother has been kidnapped by aliens. She meets Oh a banished Alien and they go on a crazy journey in search of her mother, played by Jennifer Lopez. Catch their adventure in the new trailer.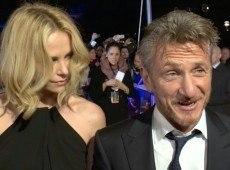 Sean Penn and Charlize Theron looked fantastic together at the great red carpet premiere at the Southbank. Fans screamed for autographs and selfies. The stars were happy to pose for the popular pic.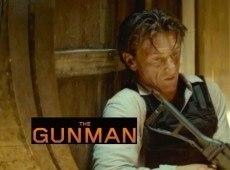 Sean Penn certainly looks mean and tough in this action packed film. It's his first in his long career as a Hollywood star and heart throb. He's on the run as someone is aiming to have him killed. Trailer great!
YNUK.TV award
STUDENT MEDIA AWARD - 2014 Congratulations Casey Sleigh! YNUKtv and Brunel University are pleased to announce that Casey Sleigh is the winner of the Best Local News award for 2014. As well as a … Read more...
Top 5 News Videos
The Top News Videos is a list where you will see the results of  hits and visits taken from viewers counts monitored by our You Tube channel.  The content takes another view of actions and connections among the community.  It is a … Read more...