Latest news videos
Johnny Depp believes the scientist he portrays, who develops a method to upload a human brain to a super computer, is virtually a God. Watch the Transcendence team give their views on 'humans merging with technology'
Filed Under: Entertainment, Front Page
Christie's in New York is to auction a portrait of Malala Yousafzai, the Pakistani schoolgirl shot by the Taliban. It was painted by one of Britain's best Jonathan Yeo who has donated it to raise funds for the Malala Fund. It's expected to fetch $60,000 – $80,000
Filed Under: Entertainment, Front Page
Some schools cutting holidays short this summer. Michael Gove wants pupils in England to spend more hours at school and have shorter holidays. He argues kids would learn better. The headteachers' union disagrees. What's your view? Vote to have a say
Filed Under: Front Page, Life & Style, Polls
Easter is here and new film releases have hit the cinemas across the UK.  Catch a preview of:   The Amazing Spiderman 2 we all know how brilliant that is, … Watch now
Street artist Banksy is back in the UK after some time in New York. Not long ago his 'Slave Labour' painting vanished from a shop wall in North London causing an uproar among the locals. It showed up for sale in Miami but auctioneers, Sincura, sold it privately in Covent Garden. Many criticised the sale.
Filed Under: England, Front Page, London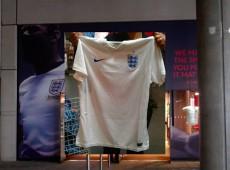 The FA's shop is selling the controversial England Team World Cup Shirt where the price tag is £90. Nike says its because the shirt has special cooling fabric and limited number available. ynuk.tv spoke to visitors who were critical of the great expense
Filed Under: England, Front Page, Sport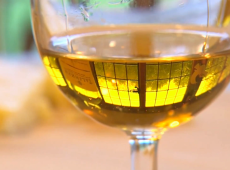 Try this radical idea of nibbling cheese with a huge glass of whisky. This imaginative mix is the idea of Rebecca Dunphy who created the new taste for those who love their cheese and their whisky. Watch how it's done
Filed Under: Front Page, Life & Style, Scotland, South East
Like these? Receive regular updates in email by signing up below.
The Secret Angels delivered their exciting message at Victoria's Secret store in Bond Street. And they had a special message for Prince Harry. You will get a hint of what to expect in the video. There are clips of last year's show that will blow your mind!
The two stars were in jovial and tough mood when they boarded the special super-jet train at Euston Station. The video caught Hugh and James entertaining the crowd as they prepared to leave. In cinemas 22 May
Thérèse, a sexually repressed beautiful young woman, is trapped into a loveless marriage to her sickly cousin. Watch the clip to see how a tale of obsessive love, adultery and revenge unravels in the lower depths of 1860s Paris. In cinemas Mau 16
YNUK.TV award
STUDENT MEDIA AWARD -  YNUKtv and Brunel University are pleased to announce the Best Local News award for 2013 Congratulations Alan Selby.  Alan won the 2013 YNUKtv/Brunel University … Read more...
London Olympic 2012 Archive
WELCOME TO MEMORIES of London Olympics 2012 Many in the UK were great athletes who took part in the Games and just as many amazing volunteers so we've collected all our Olympic Games news … Read more ...