Welcome to Contact Us. This is where and how you can reach us. The channel is open to ideas and suggestions that could make a great video story. There is a demand for more news to be viewed online and across the web and ynuk.tv aims to be among those who offer the opportunity for visitors to view as well as broadcast what is happening around the nation.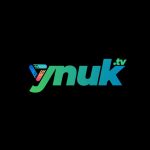 We would love to hear from you and invite you to connect.
Contact us by email, facebook or twitter.
If you have an idea or suggestion you would like to share please let us know – you never know, by reaching out, there could be a great story waiting to be told, seen and broadcast.
Other news we also want to hear about are entertainment and sports events.  These are subjects that are popular across nations and have a tremendous following
ynuk.tv is mobile friendly
We love messages on twitter
@YourNewsUKtv
#ynuktv
email:  news@ynuk.tv
 Like and follow our socials:
ynuk.tv
For news that inspires, captures the imagination and broadcasts across the nation and the rest of the world.
A HD channel with news content that is bold, daring and original, with live streams a speciality and also mobile friendly
web design: www.emstarinc.com