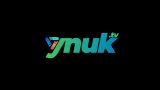 About ynuk.tv
A community powered news channel launched in May 2011.  ynuk.tv rocks up with Live stream broadcasting, Sport, Parliament, Space – join us and interact with us we would love to catch up with you.
Look around at the creative content generated by the people across the nation. Stream through the vibrant and engaging entertainment, life and style pages.
We look out for events and action in neighbourhoods that tell a story.  Are valuable and newsworthy. They may not fit into mainstream news broadcasts, but they can fit into YourNewsUKtv.
There's more
ynuk.tv is a fresh new network that has content influenced by people in the urban areas of the UK.They contribute to varied, original items and videos broadcast from this channel.
ynuk.tv is proud to have stories that emerged nationwide. It's news that shines on local issues. Your ideas, suggestions, comments are welcome. Share and connect now:  news@ynuk.tv
ynuk.tv is mobile friendly. View our posts on the go.  Just key in ynuk.tv on your smart phone, ipad or tablet and you're there!
About ynuk.tv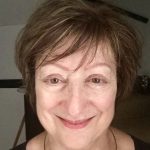 Editor: Rosie Hayes
Began at ITN and embarked on a career that took her to various parts of the UK, Cuba, Russia and Qatar.
In the UK there was Sky News and BBC and its 24 hour news network.  In 2005 joined a small team in Moscow to launch a 24 hour English speaking news satellite channel Russia Today known as RT.
Made a final trip abroad in 2010 to Doha and spent a couple of months with Al Jazeera working in their 24 hour newsroom.
Connect:
Now the world of online broadcasting is an exciting place. A new challenge of journalism that has led to the creation of YourNewsUKtv a new concept in community news.  We began broadcasting in May 2011
A HD channel with video content inspired by the people.  We're bold, daring, creative and original.  Also crazy about live streaming.  We are the best!
news@ynuk.tv
All images and videos are copyright of their respective owner
Web design: Sean Hayes
sean@seanhayes.biz