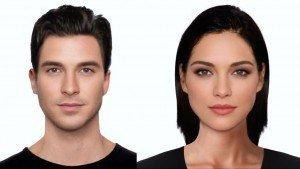 Most beautiful faces
The faces of a man and a woman created by computer software described as the most beautiful in the world.
E-fit technology that police normally use to draw up images of most wanted criminals has been used to create the gorgeous looking male and female, based on the perception of British people.
Researchers then used the findings to create the archetypal faces of male and female beauty.  The software was able to tweak the thickness of lips, nose length and width, and the hairline to suit.
Study:
The study was led by Dr Chris Solomon a world expert in facial mapping at the University of Kent.  He put the EFIT-V PhotoFit images together after a two month research programme to create the perfect beautiful faces.  The results were rated for attractiveness by 100 people.
Dr Soloman said the study – which was commissioned by Samsung to mark the launch of its new Galaxy S6 phone – revealed "some interesting results about what Brits consider to be the epitome of beauty".
Other data:
The findings also threw up some differences between men's and women's perceptions of ideal beauty.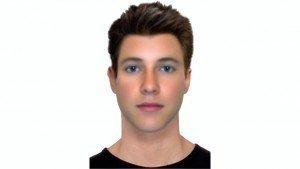 For the male face of beauty, women drew a more feminine face than men – women rate a softer jaw-line, slimmer face, fuller lips and clean-shaven look as the most attractive, compared to the more masculine appearance that is considered the most attractive by men.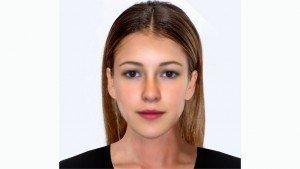 For the female face of beauty women rated a sexier appearance as the most beautiful than their male counterparts.  Women perceived fuller lips, a slimmer face, larger eyes and higher cheekbones as the most beautiful, more so than the male population.
Dr Solomon said: "It's important to note that these are the idealised faces according to those living in the UK, so a study in Asia or Africa for example would no doubt have different results."
We believe the study has revealed more about beauty than we imagined.  It is worth knowing the views of the general public.  A very clever insight into the looks of males and females. The chosen faces are great to look at but in reality they are a fantasy
Is this the way you would like to look?
Connect
Welcome to the fresh style of ynuk.tv
Experience watching videos on the go.  No matter where you are if you have a signal you have YourNewsUKtv.  Just key in ynuk.tv on your smart phone or tablet and you're there.
Subscribe to ynuk.tv daily news feed and be notified and the first to know when new videos or live streams have been posted.
Hope you enjoy your visit.  Let us have your reaction. Drop by our comment box and leave your views on our videos and channel. We're here 24/7 and enjoy chatting.
http://www.facebook.com/YNUKtv
https://twitter.com/YourNewsUKtv
https://www.instagram.com/yournewsuktv/
https://www.youtube.com/@ynuktv
Most beautiful faces in the world? http://t.co/hT9Ybg0pjS #SamsungGalaxyS6 #KentUniversity #efit #uknews pic.twitter.com/ppAdnAot54

— YourNewsUKtv (@YourNewsUKtv) March 31, 2015
This study in 2015 found these faces the most beautiful in the world https://t.co/FPTadLyewP would it still stand in 2020? #beauty #faces #efit #male #female #kentuniversity pic.twitter.com/SoABjBcUGK

— YourNewsUKtv (@YourNewsUKtv) May 28, 2020