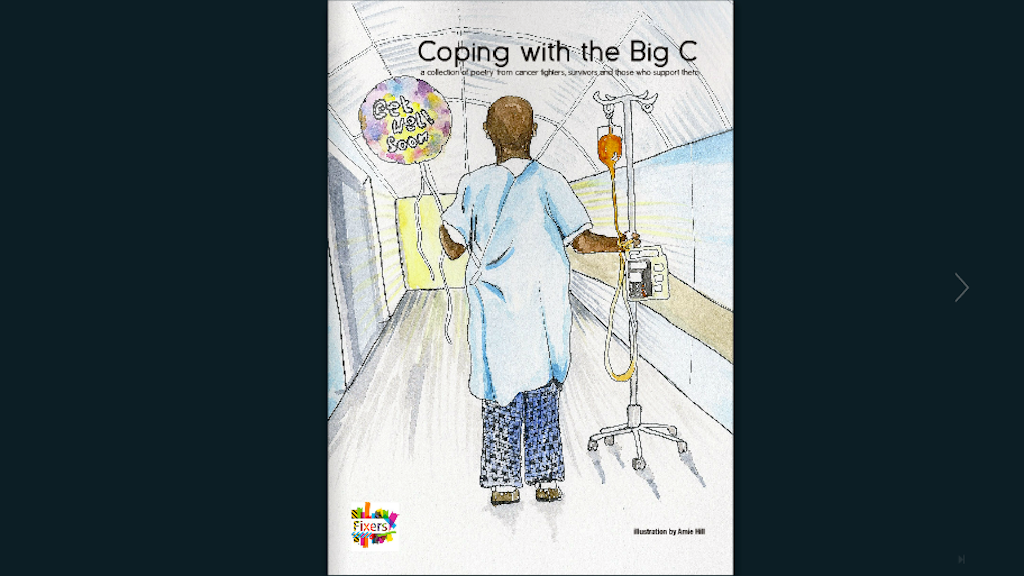 BECKI A FINALIST IN THE UK BLOG AWARDS.  She entered the category of most innovative individual and won praise for her work.  Beki's blog dedicated to coping with the Big C.
Advice
A cancer booklet was compiled by Becki McGuinness and funded by charity @fixersUK.  The Charity helps young people speak out about anything believed needs change.
Flipping through the pages you will find that the booklet can act as understanding and coming to terms with the mechanism for all involved.
Check out what is new.
Cancer
Becki has Osteosarcoma and regularly offers advice and guidance on coping with the Big C. Becki can be reached @LoveEire4eva.
You will be inspired by what you see and read.  Visit Becki here:
http://copingwiththebigc.blogspot.com/
Interact
Welcome to the fresh new style of ynuk.tv  We are loving it and hope you are too. If you've got any suggestions don't hesitate to connect we want to hear from you.
Experience watching videos on the go.  No matter where you are if you have a signal you have YourNewsUKtv.  Just key in ynuk.tv on your smart phone, ipad or tablet and you're there.
Subscribe to our daily news feed and be notified and the first to know when new videos or live streams have been posted.
Stay connected with us we love having you.  Hope you enjoy your visit.  Let us have your reaction. Drop by our comment box and leave your views on our videos and channel.
http://www.facebook.com/YNUKtv
https://twitter.com/YourNewsUKtv
https://www.instagram.com/yournewsuktv/
https://www.youtube.com/user/ynuktv