films flicks movies pictures films flicks movies pictures films flicks movies pictures
Expect cinemas to reel-up with thrillers, action, adventure, drama, comedy, romance and great family films!  Take a look before you go.
Big Screen
Smart new trailers are regularly added to our playlist. Catch a preview on the Big Screen player to help plan your next cinema experience!
The run-down is filled with films upcoming in the UK.  They're from Warner, Fox, Disney, Entertainment One, Universal and a host of others.  They're shown in cinemas that spread across the nation, like Odeon, Vue, Empire
Join the crowds that love movies and stay in touch with our Big Screen
---
COMING UP THIS WEEK  :  THE TRAILERS ARE IN THE PLAY LIST
July 2
Terminator Genisys
He has kept his promise. Arnie Schwarzenegger is back. The year is 2029 and John Connor, leader of the resistance, continues the war against the machines. But Arnie has returned and ready to save the planet! The trailer is fab. So is the moving poster – Watch!
July 3
AMY
Film critics are praising director Asif Kapadia for the way he has portrayed the singing Diva who died of alcohol poisoning July 2011. Father Mitch is angry though, accusing the film makers of "trying to destroy him" Watch the new trailer – Back to Black song is superb
July 3
Magic Mike XXL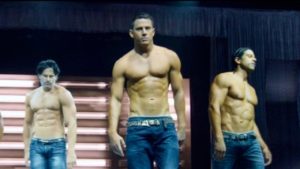 The male stripper who had taken time off is now back. Magic Mike XXL demonstrates he is still in fine form and ready to wow the crowds of women eager for him to take off his clothes. You'll see it in the trailer
LIKE THESE? RECEIVE  REGULAR UPDATES IN EMAIL BY SIGNING UP BELOW.