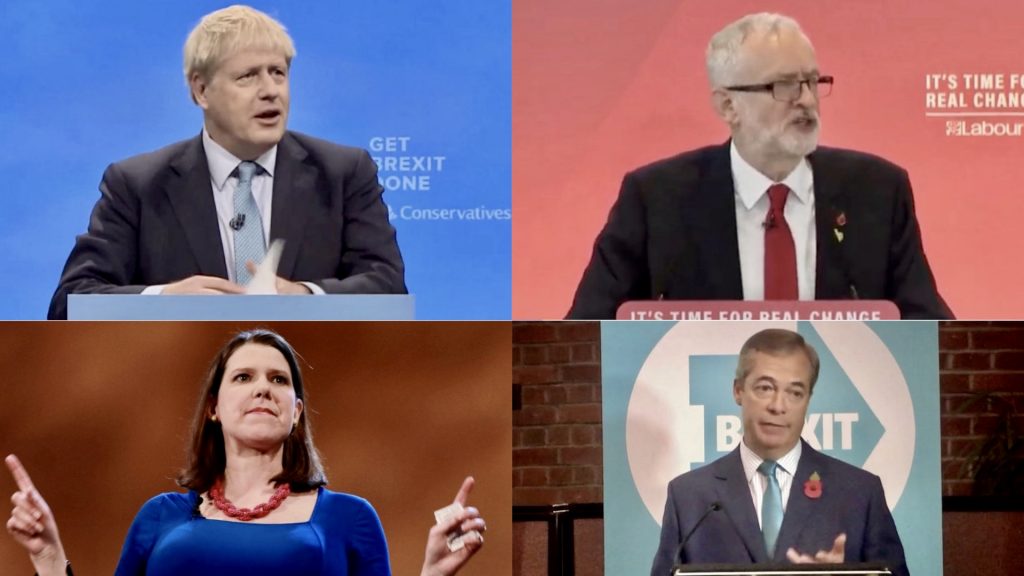 ynuk.tv POLL-General Election Vote.  The question is: Which party should win the general election?
ynuk.tv POLL-General Election Vote
We want to ramp up enthusiasm for this Election. So, will it be a difficult or straight forward answer for you?  The campaign is under way and Brexit is a dominating issue.  What would you like to have happen?  Or doesn't it matter.
Boris Johnson has rejected the suggestion from Nigel Farage and Donald Trump that he should work with the Brexit Party. Boris is not planning to enter into election pacts. Conservatives placing attention on the NHS, Education, Farming, Fishing and industrial inudustries.
Jeremy Corbyn plans to concentrate on a campaign to 'transform Britain'.  The party is also campaigning for 'time to change'.  Is this what you want? Labour Party accusing Tories of sellin-out the NHS. They accuse Boris of wanting to make health deals with the United States.
Jo Swinson and the Lib Dems are very clear about what they want to campaign for and that is to forget Brexit and not leave EU.
Nigel Farage leader of the Brexit Party wants an alliance preferably with the Conservative Party.  But as we know Boris not considering joining up with any other party.  Could this change?
What do you think of the choice?  Don't worry about it.  This is a friendly poll and will not influence the outcome of the people's vote.
Go for our poll.  Give us an idea of how you will vote.

Loading ...