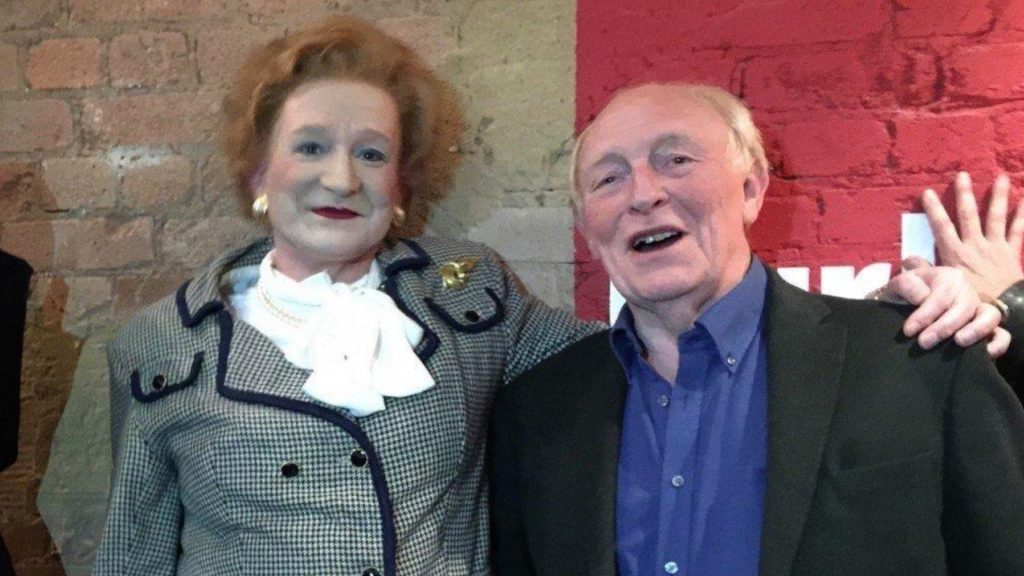 Journalist and author Jonathan Maitland wrote a play called Dead Sheep – a comedy drama.  It is about the circumstances behind the famous Geoffrey Howe speech which led to the fall of Margaret Thatcher.
About a year ago, Jonathan passed the idea of the play by the former BBC chief political correspondent John Sergeant.  Sergeant told him gently he would be wasting his time as nobody would be interested.
Well Jonathan wasn't taking 'no' for an answer.  He went ahead with it and the play premiered at North London's Park Theatre April 2015.
It is a magnificent drama.  If you were around in the era of the Margaret Thatcher days – then you will be in your element watching the story unfold.
Dead Sheep has been playing to full houses since its opening and received excellent reviews.
The Observer critic said: it is Funny, poignant and insightful
In describing the play the theatre explains: It is set in 1989 and coincides with the 25th anniversary of Howe's assassination of his leader Margaret Thatcher.  Its themes are as relevant today as they were a quarter of a century ago. They were about – loyalty, love, political morality and Britishness.
After the show
Then the unheard of happened.  An encounter no-one thought would happen.
At the weekend on Friday 24 April – former Labour leader, Neil Kinnock was in the audience. It was incredible to see the former Labour leader at the show.  He was overwhelmed by the show.  He then met Prime Minister 'Margaret Thatcher' played by Steve Nallon.
There was no anger or rudeness. The two got along extremely well.  In the days of Thatcher's leadership such a meeting would not have happened. But it was great to see how the couple embraced and said nice things to each other.
A great night!
Political enemies embrace @ParkTheatre Neil Kinnock Margaret Thatcher #DeadSheep #uknews pic.twitter.com/pbz1jJ8xPo

— YourNewsUKtv (@YourNewsUKtv) April 24, 2015
More on Thatcher Kinnock here http://t.co/f3jR6iG8DC @JonnyMaitland #uknews pic.twitter.com/n1EGMxyMar — YourNewsUKtv (@YourNewsUKtv) April 24, 2015