Entertainment
Entertainment community news in the UK
New Technology is booming in Scotland. Creators of mobile phone applications Dogfi.sh Mobile are based there and winning key contracts
Beware he aims to win Pirate of the Year Award in latest Aardman film. Rivals are sunk or walk the plank. Its safe to watch the Video!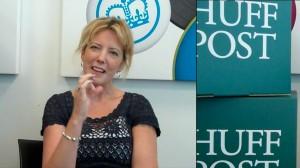 TV and Film is being targeted by Huff Posts' Entertainment Editor who accuses them of not being compassionate and not giving other people a voice. Caroline Frost spoke to ynuk.tv about the campaign in her daily column #CultureKindness
British Army and Met Police teamed-up to play in the Eid Cup at Hackney Marshes. This video was chosen to carry special London 2012 image
Watch the Sally Wainwright, the writer of Last Tango In Halifax, speak backstage with Jenni Falconer after winning the BAFTA Television Craft Award for Writer: Drama in 2013.